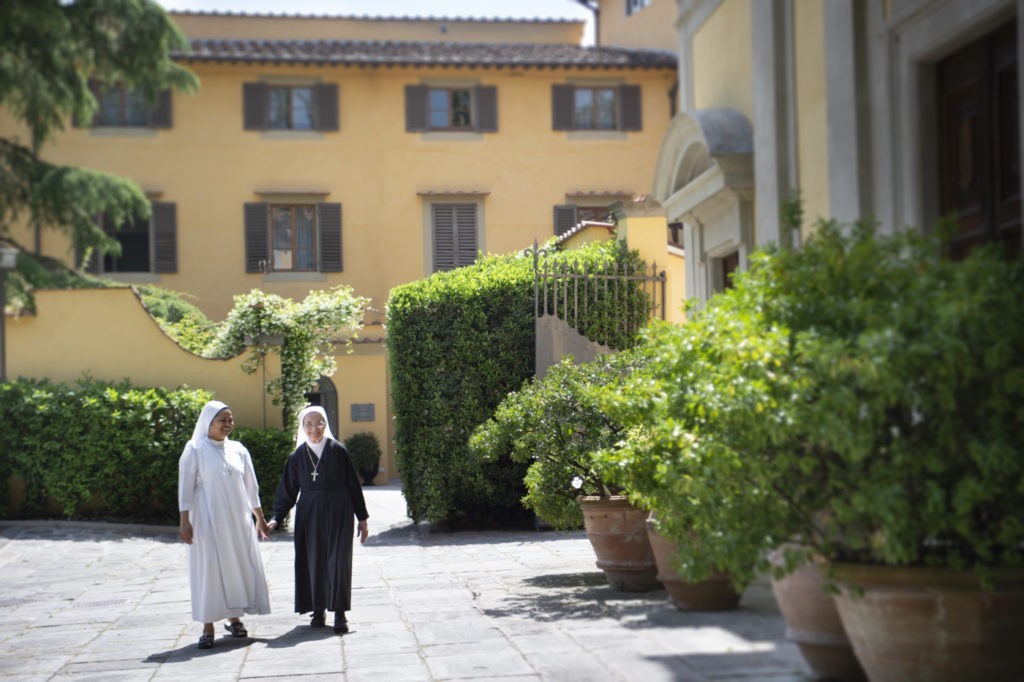 The Hotel Horto Convento is located inside an ancient monastery of the 12th century, where the Boarding School of the Girls of Saint Francis was based. In the heart of Borgo San Frediano, well-known for the vitality of the bars and restaurants of 'Oltrarno' and for the authentic artisanal workshops, it opens up to a world of its own.
Here time seems to stop, suspended in the enchantment of a quiet and elegant atmosphere. The ideal place to indulge in relaxation and taste the sweetness of an unforgettable stay.
The historical charm of the facility, accurately restored, is matched with contemporary comfort and the beauty of a refined design. After walking past the gate, the hectic city gives way to a peaceful place immersed in green and harmony. Today, a part of the monastery still hosts the Catholic University of Theology for Central Italy, the Archbishop's Library, with its very ancient books, the Church of San Francesco di Sales, with its 18th C. works and the Nuns' Convent. Just outside the Hotel, the streets of San Frediano are ready to attract you with an extraordinary range of restaurants, cocktail bars and the craftsmanship of artisans who have lived here for generations. A unique opportunity to visit the Florentine neighbourhood that mostly represents the authentic soul of the city.
The dream still goes on after waking up.
In the morning, you can enjoy the airy framework of the breakfast room. Between the arches of the historic convent, you will savour a rich buffet catering for all tastes, with vegetarian, vegan and gluten-free options.
From brioches with cappuccino, for an Italian breakfast, to cheese and cold cuts for a continental breakfast, as well as yogurt, fresh fruit, cereal, and many other delicious dishes. As a backdrop to peaceful mornings, the radiant view through the large windows overlooking the garden. On the sunny days, you can have breakfast outdoors, in the shade of the veranda.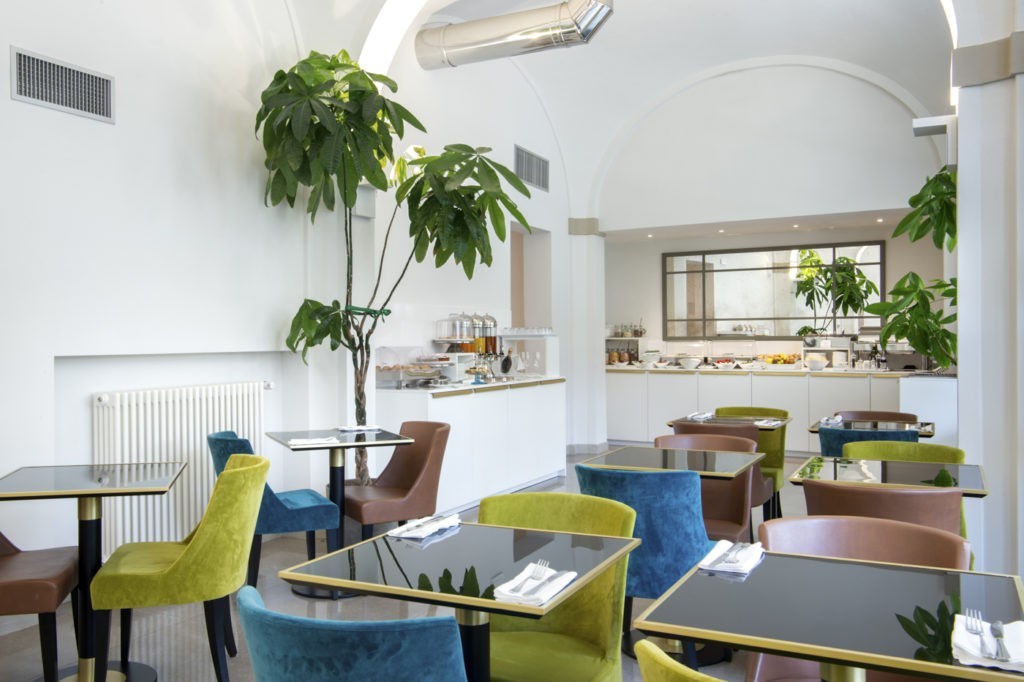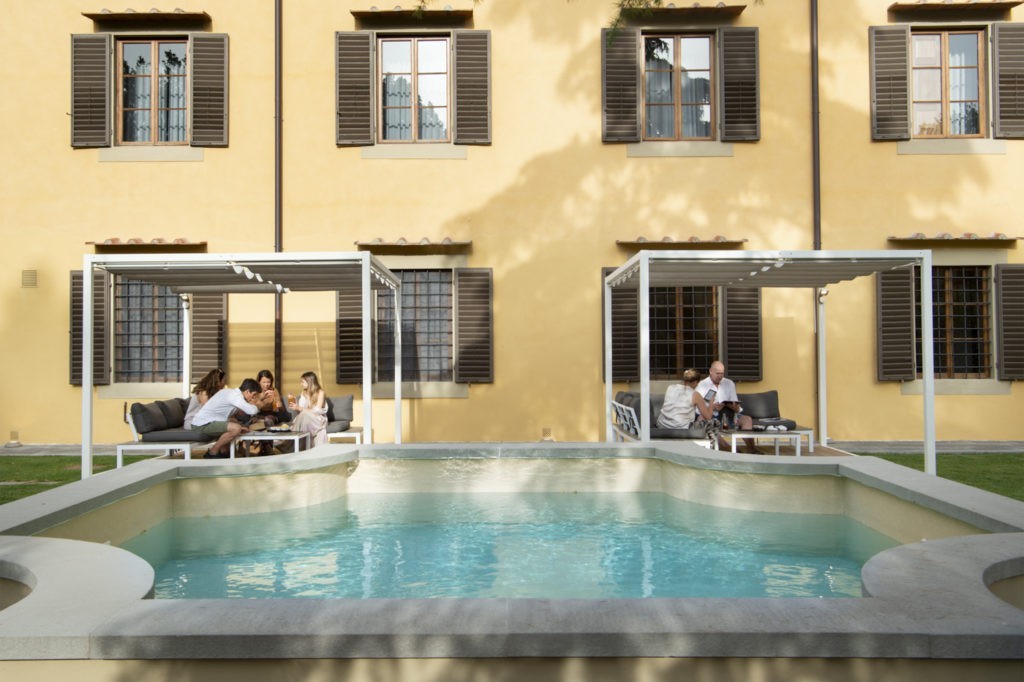 The pleasure of a holiday.
In the exclusive gardens of the Hotel you can enjoy a regenerating break, away from the crowds on the Florentine streets. A cosy refuge to return to after visiting the many wonders of the historical Florence centre and the characteristic workshops of "Oltrarno".
The gardens surrounding the Horto Convento maintain the pristine peace of the past together with the comfort of the outdoor modern sofas and tables. Here you can enjoy a relaxing time embraced by nature and the crystal-clear reflections of water.
The cocktails are artfully made.
Cosimo Nigro, our bartender, is ready to pamper you in your relaxing moments with the best Italian and international cocktails.
A special opportunity to taste the historical Negroni, created right in Florence, mixed for you by a real artist. You can also enjoy a wide selection of prestigious wines, sparkling wines and champagnes from a range of exclusive and refined wineries, sipping them at the garden tables, for a satisfactory sensory journey.